Severe Service Valve Repair & Modification to Meet & Exceed Industry Standards
Our
severe service valve repair
and modification services meet and exceed valve standards. We are dedicated to providing high-quality valve service to end users and valve manufacturers to ensure longer valve service life and reduced total cost of ownership. All our processes and technologies are designed around API RP 621 guidelines to ensure all industrial valve repairs and modifications meet strict standards for quality, testing, and reliability. Our experts offer years of knowledge and access to the latest editions of applicable valve standards, so you have peace of mind all your valves comply with or exceed relevant standards from organizations such as: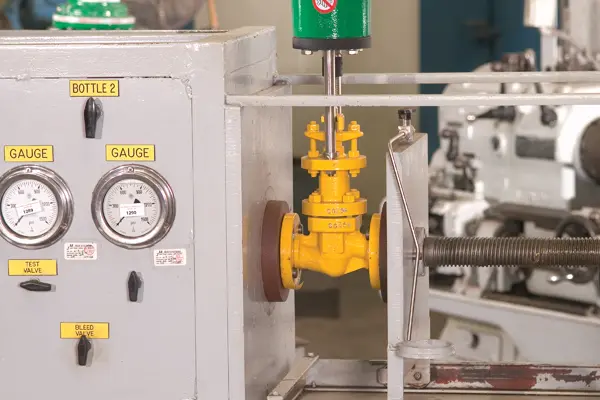 We comply with valve requirements and standards associated with hazardous and aggressive media for production sites and transportation, including for:
Top-Quality Valve Service
We are committed to providing safe, reliable, and economical services for a wide range of valves for many different industries. Whether you need service for oil and gas valves or cryogenics valves, we ensure valve standard compliance through our meticulous processes and testing procedures. Using our advanced, proprietary technologies, we can offer identification, tracking, digital job travelers, and ongoing data analysis for your valves to confirm they meet all relevant standards.
Our number one goal is to decrease total cost of ownership for industrial severe service valves without increasing risks. We accomplish this through following valve repair and modification standards and guidelines exactly while using efficient methods to save time and money for your valve service needs.
In addition to being OEM authorized for valve modifications, we maintain the latest valve standard compliance for every valve we service. Our comprehensive in-house services allow us greater quality control so you know you will receive reliable, safe, and high-performance valves from our crews.
Our valve shops in Texas and Louisiana are ISO compliant  to provide superior quality assurance for all your valve service requirements. We provide all industrial valve repairs and modifications in-house through our trained and qualified personnel to provide peace of mind to valve manufacturers and end users.
Contact us today to get a quote for valve service.