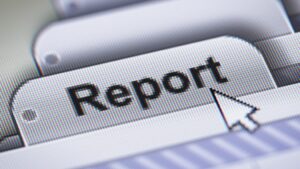 Positive material identification (PMI) is important for businesses that rely on industrial valves for reliable, ongoing operations. PMI is an analysis process that helps guarantee standards are met, while ensuring reliable performance over time. Our industrial valve service uses PMI to verify the composition of each valve. By accurately identifying and analyzing the materials, you can ensure your valve meets all safety standards and quality specifications. 
 To learn more about how positive material identification can help improve your valve-related processes, contact our experienced team at Southern Valve Service today.
What is PMI?
As technology and industries continue to evolve, so do the methods of ensuring quality and safety in the workplace. That's where Positive Material Identification (PMI) testing comes in. This is a non-destructive testing process that analyzes metal alloys to confirm their composition and ensure they're up to industry standards. 
This testing process is increasingly important in the industrial valve service industry, as valves and other equipment are constantly exposed to extreme heat, pressure, and corrosion. Identifying the material makeup of these parts ensures their reliability and safety, giving workers and customers alike peace of mind. 
PMI Helps Guarantee Quality Control
Valves are an integral part of many industrial processes, and their proper functioning is critical for ensuring safety and quality control. PMI testing checks to confirm that any new materials used in the manufacturing of valves are exactly what is specified for their industrial application. By ensuring that every valve component meets the necessary specifications, you can have peace of mind that the valves you use in your industrial applications are safe and meet the highest quality control standards.
PMI Ensures Your Valve Meets API Standards
When it comes to safety in industrial piping systems, the importance of meeting recommended standards cannot be overlooked. PMI testing determines whether the valve meets the API RP 578 Material Verification Program for New and Existing Alloy Piping Systems. By doing so, it ensures that the valve can handle the required processes efficiently. In the end, the test provides assurance that the piping systems are reliable, durable, and optimized for peak performance.
Completing an Industrial Valve Service PMI Analysis
Our experienced technicians use X-ray Fluorescence (XRF) analyzers for our PMI tests. This state-of-the-art technology allows us to obtain accurate and precise readings of the elemental composition of materials in a matter of seconds. With this non-destructive testing approach, our team can quickly identify and verify the quality and integrity of metals used in valves and other industrial equipment. This means we can avoid potentially dangerous and costly equipment failures down the line. 
Industrial Valve Service from Southern Valve
PMI testing is essential, not only because of requirements to meet API standards, but to make sure that your valves are always in top condition when working in harsh conditions. This testing is just one of the many specialized services we offer for industrial valves of all types. With our special processes and software, we can optimize costs and guarantee a high-quality repair or maintenance job.
 At Southern Valve Service, we are confident that our clients will be satisfied with our professional results. We understand the importance of reliable equipment, protection from liability, and compliance with codes. If you're looking for reliable, cost effective PMI testing for your company's industrial valves, contact us for a quote today.