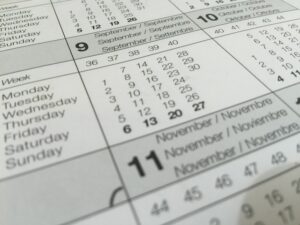 It's that time of year again — time to start thinking about your industrial plant's next scheduled outage. While an outage can be a pain, it's also an opportunity to take care of any necessary repairs or maintenance. One important item on your outage checklist should be industrial valve repair.
Valve repair is often essential during a scheduled outage, and proper planning can make the process much smoother. In this post, we'll share some tips on how to plan for industrial valve repair during your next planned plant outage.
If you need valve service for your industrial plant, contact us now to request a quote.
Why Plan for Industrial Valve Repair During Outages?
Industrial valve repair is essential when scheduled downtime for industrial plants occurs. Valves control the flow of air, water, steam and other industrial fluids throughout the plant, making their repair an important process during a scheduled outage. If industrial valves are not serviced regularly, errors such as malfunctioning seals or broken actuators can lead to unplanned shutdowns. This results in a loss of production and increased safety risks. Repairing industrial valves on a regular basis ensures that industrial plants continue to operate at peak efficiency. It helps minimize potential losses due to unexpected shutdowns and ensures worker safety.
Benefits of Scheduling Industrial Valve Service During Planned Outages
Industrial valve services are an important element in the overall maintenance and upkeep of industrial production systems. Having a plan to manage valve repair, replacement, and maintenance during a planned outage period can be hugely beneficial for industrial facilities. It helps ensure valves get the attention they need to keep them functioning properly. By having a detailed plan for valve repair ahead of time, facilities can avoid delay and disruption due to last minute decisions. Additionally, having a systemized plan ensures that the quality and standards are maintained throughout the shutdown period.
Creating a Plan for Valve Repair During Scheduled Plant Outages
When creating a plan for industrial valve repair, it's important to identify the specific needs of your company and any budget constraints that may be in place. The first thing to do is determine which valves need service. Our team can help with predictive assessments of which valves may require service. We can also perform inspections to verify exact repair needs.
Next, determine what resources will be needed, from personnel to materials, to get the job done. You may need personnel to uninstall industrial valves for service before they go to our repair team.
From there, we'll handle the industrial valve repair services you need in our shop, including progress tracking and deadline management to prevent delays. With careful planning, industrial valve repair can occur within your organization's needs and budget requirements while still being completed effectively.
How to Choose an Industrial Valve Service Contractor
When industrial plants need to schedule repairs and maintenance, they often face a daunting task: finding the right industrial valve repair contractor. It is important to consider a range of factors when making this decision in order to ensure you receive the best quality of service available. Here are some questions to ask about each potential provider:
Southern Valve Service understands these considerations and provides industrial facilities with a wide range of industrial valve services. We are backed by years of industry experience, exceptional customer service, and a track record of success with some of the largest companies in the nation.
Schedule Repairs for Your Valves Today with Southern Valve Service
Some companies may choose to wait until an issue arises with their industrial valves before addressing it. However, taking a proactive approach by having scheduled outages for repair and maintenance can save you time and money in the long run. Be strategic about when you plan your outages, and take the time to find a reputable contractor that meets your company's needs. With this approach, you can ensure that your valves are repaired properly and on schedule. If you're looking for an industrial valve repair contractor for your next scheduled outage, Southern Valve Service would be happy to provide you with a quote. Contact us now to get started.